My maternal grandmother grew up in Eastern Tennessee in the 1920's and 30's.
This weekend I am walking in her footsteps.  I am in the Cumberland Gap, Tennessee area for the 2013 Genealogy Jamboree.  The town of Cumberland Gap will host local genealogy/historical societies, crafters, local food vendors, and surname tents to help researchers with local interests.  Also on the schedule are a series of speakers, musicians and demonstrations highlighting the history and inhabitants of this unique area where the states of Tennessee, Kentucky and Virginia come together.  The Cumberland Gap was the gateway to the West during the early pioneer days by providing a natural path through the Appalachian Mountains. Thousands of settlers bound for the West passed through and left their mark on this area.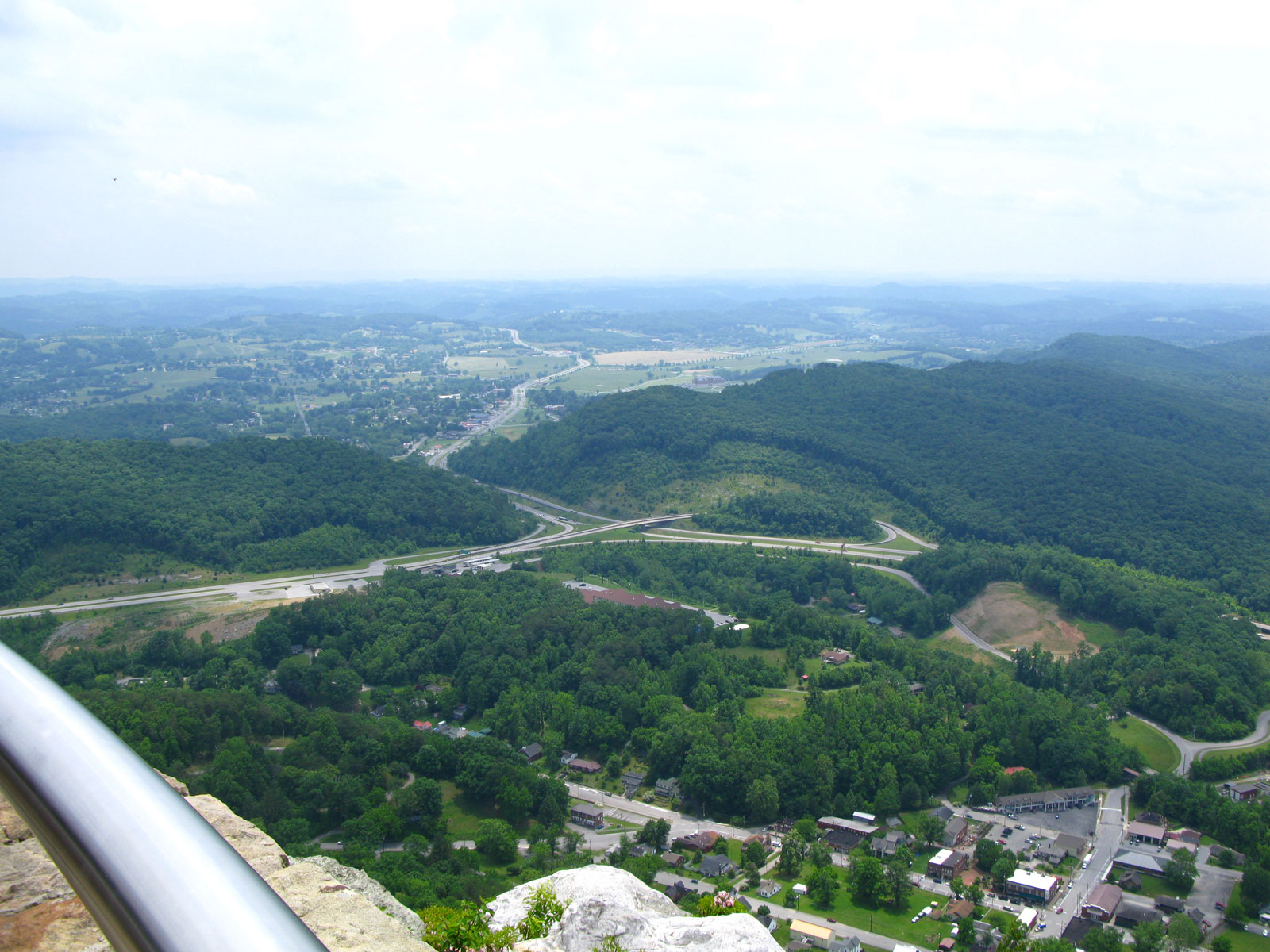 View from Pinnacle Overlook in Cumberland Gap Historic National Park.
The town of Cumberland Gap is on the lower right of the photo.
The tunnel that passes through the mountain between Cumberland Gap, TN and Middlesboro, KY was not there when my grandmother was growing up.  She remembers riding the train to Middlesboro for shopping.  Her shopping trips and visits to Middlesboro can be confirmed in the social pages of the Middlesboro Daily News from the 1930's when she traveled with her mother, sister or friends.  The social columns of historic newspapers can contain details of the day to day experiences of our ancestors and are an important resource to add meat to the bones of their life story.