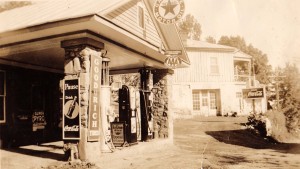 My grandfather's brother, Harold Howard Hosaflook (b. 11/8/1909, d. 12/2/1971) , owned this gas station / store in Mt Solon, Virginia.  He lived in the white house on the right which had a service garage on the ground level.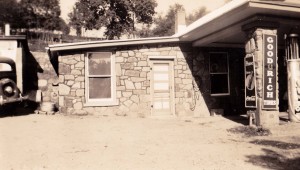 Harold had the house and the garage when he and Frances Burton McFall (b. 11/18/1910, d. 3/17/2008) were married on November 19, 1931.  The gas station was built a couple years later.  The station and garage were located at the corner of State Route 747 and Natural Chimney Road, where today stands an empty lot.  In 1944, when a gas truck came to fill the pumps, a cap was left open and an explosion occurred; destroying the gas station.  Harold continued to operate the garage but never rebuilt the gas station.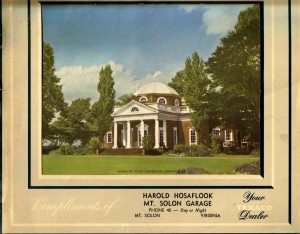 Here is the cover of a calendar that Harold gave out at the garage.