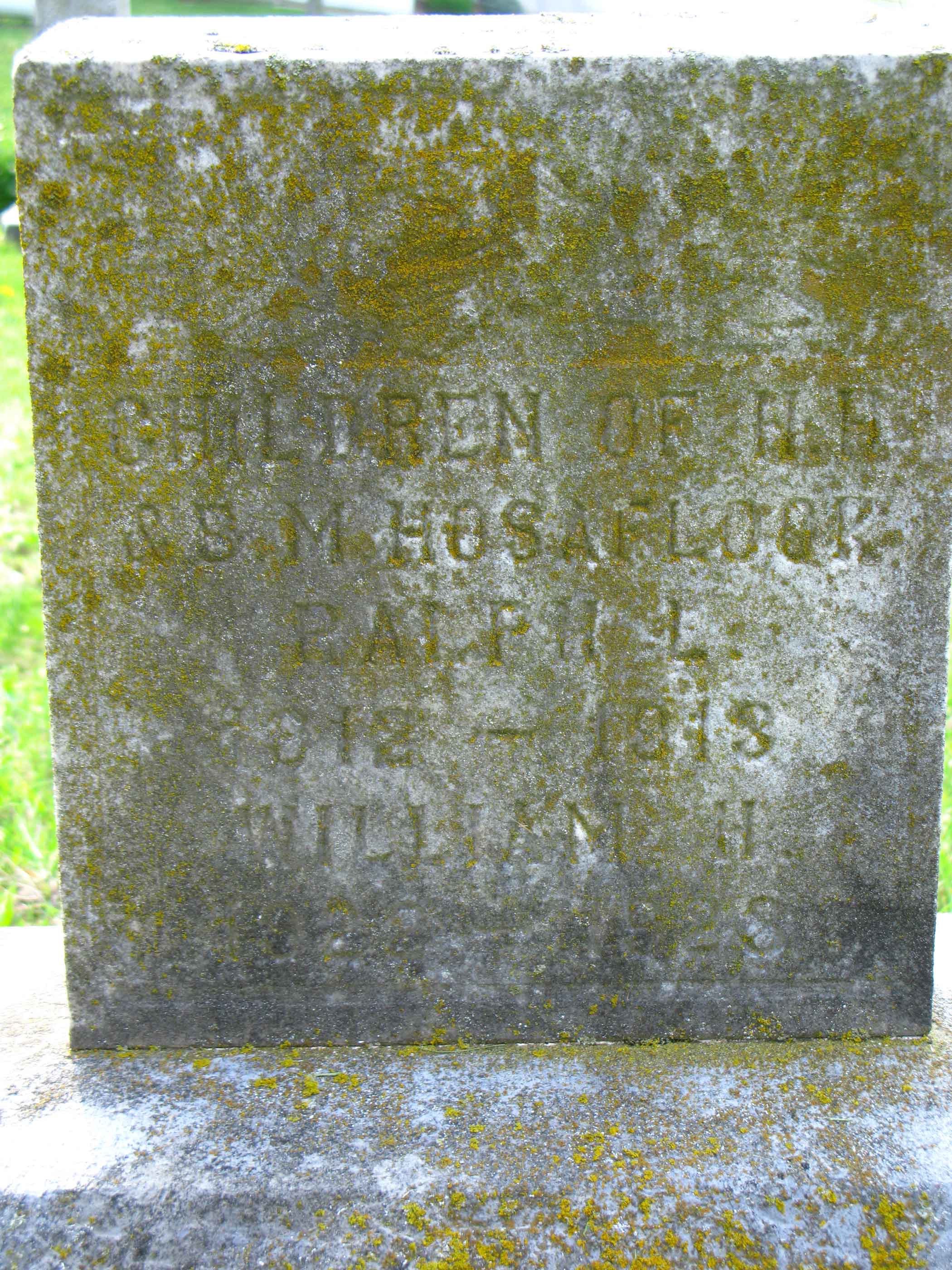 Tombstone of Ralph L (b. 10/22/1912, d. 8/1913)
and William H Hosaflook (b. 12/29/1922, d. 1923)
Buried at Linville Cemetery, Rockingham County, Virginia
Inscription Reads:
Children of H.H.
& B.M. Hosaflook
Ralph L.
1912 – 1913
William H.
1922 – 1923
Ralph Lee & William Harrison Hosaflook were my maternal grandfather's brothers.  Both died before they were one year old.  William died of the fever.  Ralph, as told by one family story, was crawling on the floor and caught himself on a floor board nail.  However, a cousin's wife had heard a different story and was able to provide me with the following obituary and explanation of Ralph's death.  The newspaper that printed it is unknown but we assume it would have been in the Harrisonburg/Rockingham County area of Virginia.
Two Operations Fail to Save Child's Life
Ralph Lee Hosaflook, the 10-month-old child of Mr. and Mrs. Harry Hosaflook, died yesterday about 3 o'clock at the home of his parents, three miles east of Harrisonburg.
The direct cause of death was pneumonia. For some time the child had been in bad health and upon examination by physicians a needle was taken from its left side four weeks ago. Two weeks ago he was operated on for inflamation of the lungs but gradually grew weaker. Mr. Hosaflook, the father has been employed as a carpenter with W.M. Bucher & Son for about ten years and with his family moved to his present home from Linville six months ago.
The funeral services will be conducted at 10:30 o'clock Thursday morning from the Christian Church at Linville by Rev. A.W. Andes.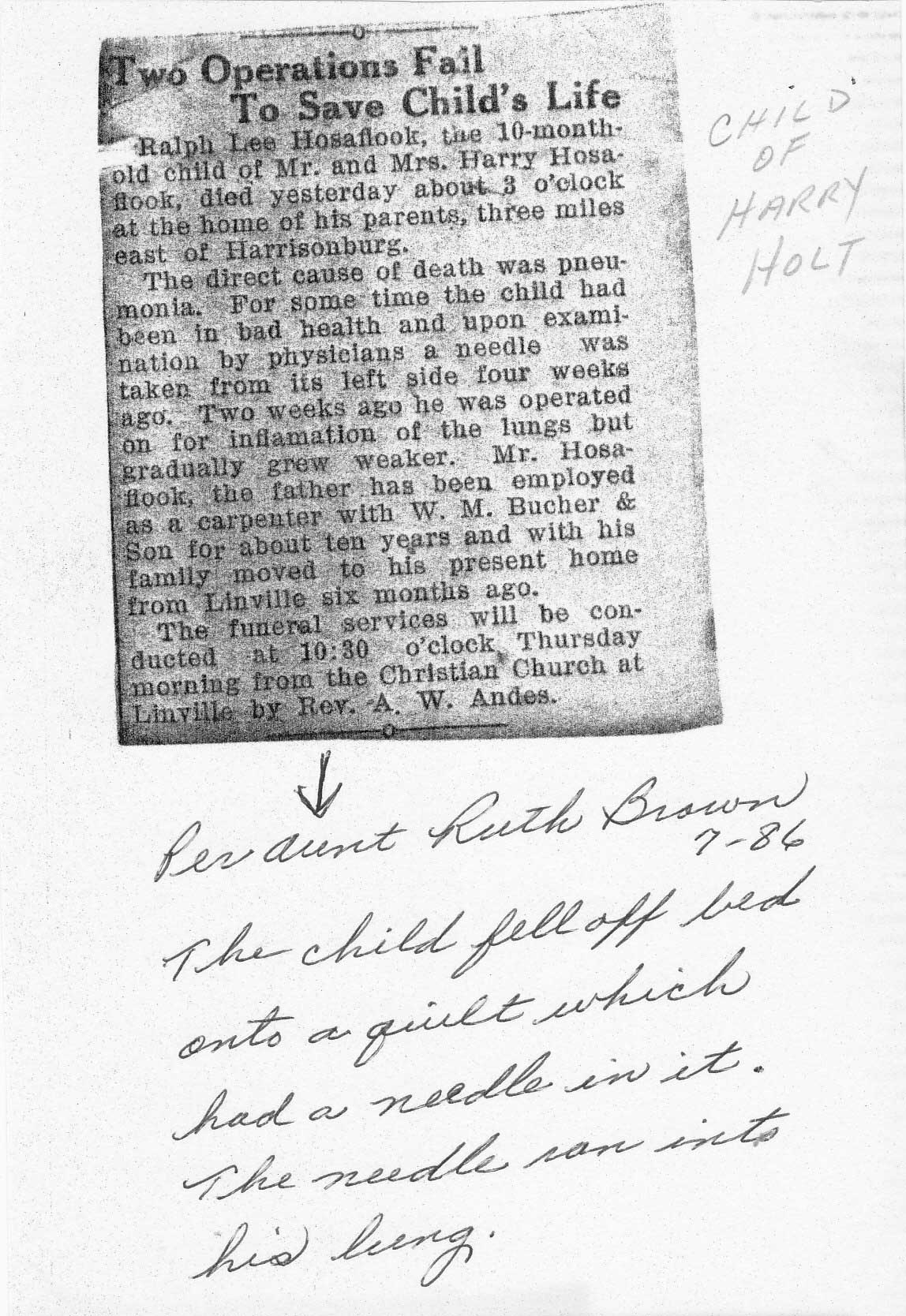 Note under obituary:
Per Aunt Ruth Brown 7-86
The child fell off bed onto a quilt which had a needle in it.  The needle ran into his lung.
The obituary, along with Ruth Brown's note, provides a more likely explanation of Ralph's death.  Ruth Irene Hosaflook Brown (1903-1994) was the youngest sister of Harry Holt Hosaflook (1882-1962).  Harry's wife was Bertie Mae Rhodes (1884-1968).