This is one of my favorite family photos.  One of my cousins included the picture in a batch of old family photos she scanned.
The picture is of my paternal great-grandmother, Mary Cantrell Morgan DeHaven, and my grandmother, Mildred Irene DeHaven Kline.  My grandmother was born January 16, 1921, in Fort Lauderdale, Florida.  So my guess is this picture was taken right around the beginning of 1922.  My grandmother had told us they lived near Lake Okeechobee at the time, which might be where this picture was taken.
I love and miss them both!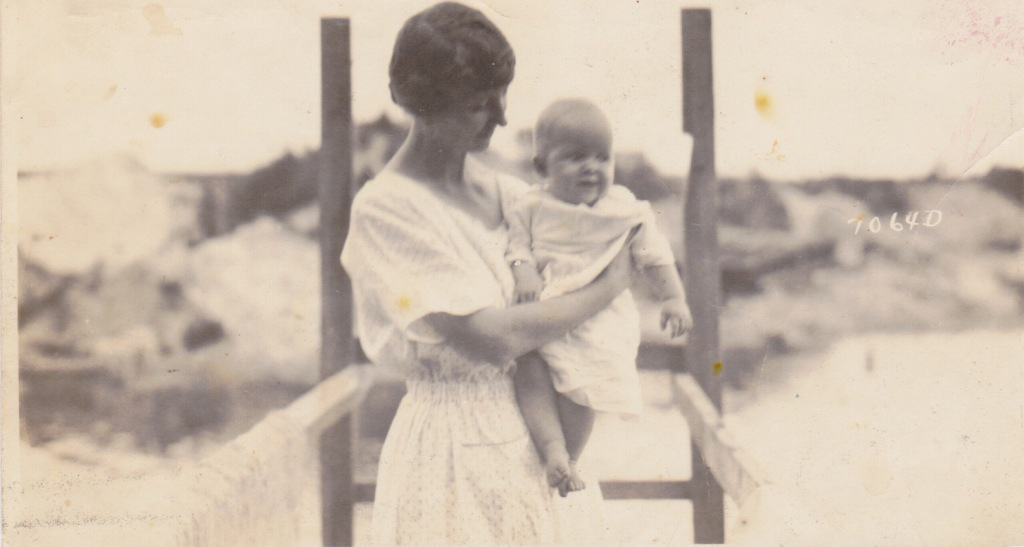 Mary Cantrell Morgan DeHaven (b. 8 Aug 1902, d. 12 Feb 1989)
Mildred Irene DeHaven Kline (b. 16 Jan 1921, d. 16 Oct 2000)